About Q-tec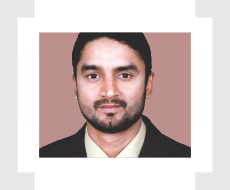 Managing Director's Message
Q-Tec Switchgear W.L.L. has continuously been conquering new heights in its pursuit of excellence in delivering value-added services to its customers by delivering quality projects, products & services which in a way contribute to Qatar's growth strategy also.
It has been a challenging journey started from 2010 and the hurdles has only made us stronger and enhanced our determination to provide our valued customers with the best in quality and reliable products.
Powered by our prudently harmonized synergy emanating from our sound fiscal strength, management insight and techno-savvy expertise, we are always on the quest for sharpening our innovative faculty and business competence. Such efficiencies have enabled us in harnessing a diverse pool of skills and strengthening our delivery capability.
Responding to the market demand and challenges, we have carefully initiated and brought to fruition a host of diverse product range including low voltage and high voltage switchgears. We in another strategic move and in conformity with our vision of becoming the market leader in the industry will have many more cooperation's with the established players in power distribution.
Q-Tec Switchgear is an equal opportunity employer and considers its staff as its core strength and greatest asset. At Q-Tec, we believe that quality and character, not the business volume, are the hallmark of success. Hence we are uncompromising in upholding integrity, best business practices and ethics and fully committed towards all our clients without bias or separation.
With the dedication of our employees and the confidence of our loyal customers, we look forward to a luminous future for our organization.
Abdul Rasheed
MANAGING DIRECTOR