About Q-tec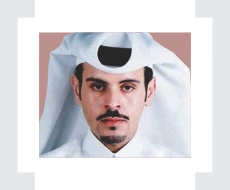 Chairman's Message
We Q-Tec Switchgear W.L.L are fully focused and channelizing our full resources with energy to contribute towards the growth of the Qatar market.
Our most valuable resource is our people, who take extreme care of Q-Tec traditions, values and the business ethics which form the basic foundation for our reputation & credibility in the Qatar market. We invest the time and energy to recruit and develop the talents of our employees, to maintain the good will of our organization in the market as a reliable partner to Qatar's growth.
Q-Tec aspires to progress with the nation by participating and contributing to its varied social, cultural and developmental projects. Q-Tec and its people are all geared up to harmonize the efforts to take advantage of the opportunity posed by the circumstance and broaden our achievements.
In the meantime, we are fully aware that there remains scores of trails to be traversed and horizons to be explored and many a goal to be accomplished. With its commitment to quality and unflinching dedication of its people, I am sure that Q–Tec Switchgear will rapidly scale new heights and reach the pinnacle of glory and success.
Sheikh Abdul Rahman Bin Jassim Al-Thani
CHAIRMAN